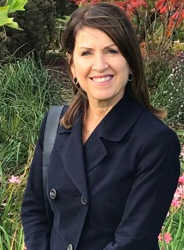 After a career in the media, managing a team of creative people, I started to put my problem-solving skills and natural empathy to work to help friends and colleagues resolve their financial and family issues following separation and divorce.
After observing many long drawn out court cases, I realised that mediation provides a much better outcome for separating couples to achieve the best possible arrangements for their family at at a fraction of the cost.
I completed my formal training with the Family Mediators Association and have full accreditation from the Family Mediation Council. I have my own practice covering South West London, eg Barnes, Putney, Wimbledon, Richmond, Sheen, Fulham and Hammersmith. However, as much of my work is now on zoom, I can also see clients from a wider area.
I am specially trained to see children directly within the mediation process to allow them to express their thoughts aboout their changing family circumstances - if both parents agree that it would be helpful.
Much of my experience has been about understanding people to help them achieve the best possible outcomes and I use the same skills in mediation to help couples minimise the distress of divorce and separation, to reach agreements they are both happy with.
---